Lessons from the Four-Legged Guru
On this blog, we have embraced the wisdom of a seven-year-old, explored the yoga of Disney's Frozen, and trained in the Tao of Jimmy Fallon.  What's next?
This week, we celebrate the spiritual teachings of Casey.  My dog.  Yes, I am being a little silly here, but it's true that watching animals can teach us so much about living in the moment.  Albert Einstein said, "Look deep into nature, and then you will understand everything better."
When I look deeply, here is what Casey tells me about living fully, in each moment:
1.  When I rest, I rest completely.  I welcome peace into every strand of fur, and every cell of my body.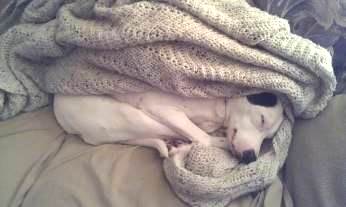 2.  I am patient with those who are trying to love me in the best way that they know.
And I allow myself to fully feel that love.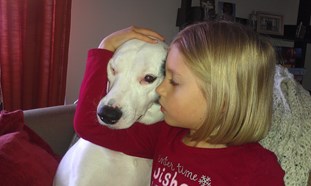 3.  I boldly pursue my passions.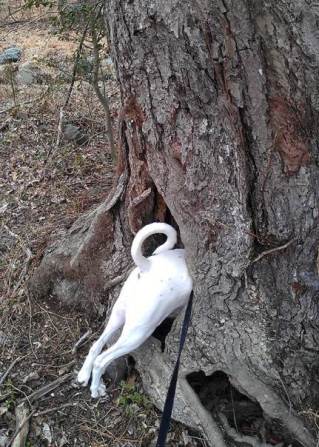 4.  I look not back in regret, nor forward in fear, but around me in awareness.
4.  When I am present, it is easier to notice all of the precious gifts around me in this wonderful, wonderful world.
Love, laughs, and wholehearted wags to you all!
If you are interested in delving deeper into the theme of "living fully," you can join Dee Gold and me for a special workshop on Saturday, May 10th, 9:30 am – 12:00 pm at Inner Reaches Yoga & Health.  More information can be found here: I-AM: On the Path to Living Fully, or ask your questions in the comments section below.
Namaste,
Shannon