The phoenix is a mythical bird with flame-colored wings that symbolizes regeneration and rebirth.  In my previous post, I mentioned that I had the opportunity to lead a Yoga Nidra and guided meditation session at the Evergreen Yoga Phoenix Women's Retreat in August.
In writing the meditation, which was centered around an empowering encounter with a phoenix, I was inspired to draw and paint this creature to get to know it better.  This picture is a little askew, but it was the best one I got before sending it off to a dear friend who needed a little phoenix magic.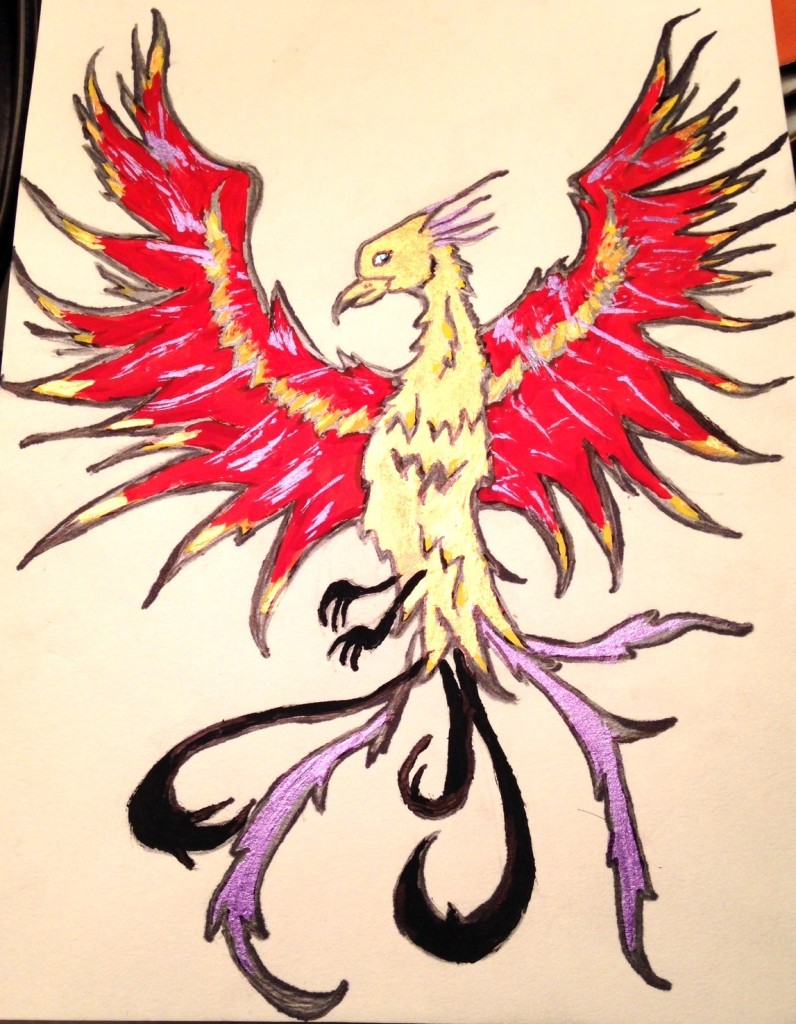 Many of the retreat attendees had asked me to share a recording of the meditation I led, so, I have recorded it and am sharing it here for anyone to enjoy.
The meditation begins with a guided Yoga Nidra practice. Yoga Nidra is a deeply relaxing, meditative process that guides you into a state where theta and delta brainwaves are produced. This creates deep rest, healing and physical regeneration.
The Yoga Nidra session is followed by a guided meditation where we meet the phoenix, for a profound process of renewal and empowerment.
More about Yoga Nidra:
In yoga wisdom teachings, Yoga Nidra is a method of purifying the "samskaras." Samskaras are patterns of thought and behavior that are repeated, and thus create grooves that become our well-worn pathways for acting and reacting.  Imagine tracing a line through the sand with your finger, then re-tracing that same line over and over again. The line becomes deeper as that pathway becomes more and more ingrained. It can be difficult to create a new groove when the current ones are so established.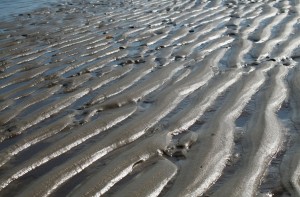 Yoga Nidra gives us access to the subconscious mind, where we can know our Self as separate from our thoughts and patterns of behavior, and where we can access intuition and information beyond our normal conscious awareness.
(Note — some exciting news… the talented Rebecca Clever (who composed the original music for my "Zoom out/ Imaginal Cell Meditation" will be creating special music for this Yoga Nidra/Phoenix meditation as well!! I will post the new version later this year, when it's done.  But for now, enjoy, and if you're inclined, check out the other meditations on the Presence and Prose YouTube Channel.)
Namaste,
Shannon