Happy Halloween!
I have been playing with poetry over at tweetspeakpoetry.com, trying out their Monday morning prompts. Last Monday's poetry prompt theme had to do with beasts and bears. I'd been reading Shel Silverstein with the girls, and with Halloween around the corner, the following is what I conjured up. (With a deep bow to Shel Silverstein, I also had some fun doodling a few illustrations).
Trickery
"Do your chores!" my dad says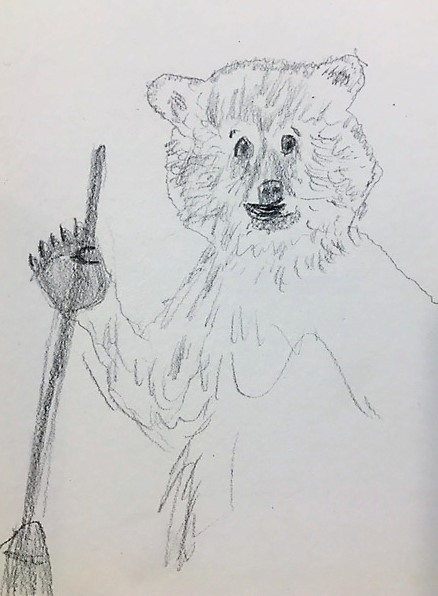 but he'd better beware…
a witch has bewitched me
and now I'm a bear!
To help mom with dinner
is the right thing to do,
but a grouchy gray ghost
turned me into a gnu!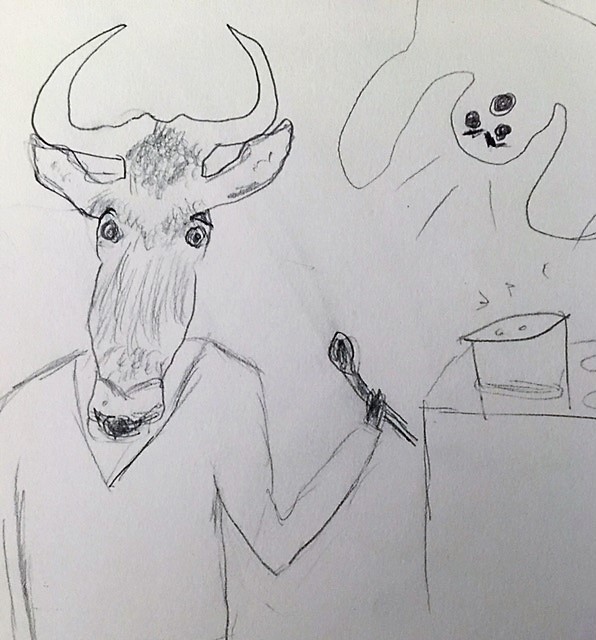 My brother would like me
to help stack the blocks,
but a feisty lil' fairy
has made me a fox!
To finish my homework
would be just divine,
but a spellbinding sprite
turned me into a swine!
So this is my story– a tale sad but true.
Now I must say good-bye, and find something to do!